ARTIST AGENT/GALLERY OWNER

In the past, women have not dominated the arts and have often been dismissed from art history . It is however an undeniable fact that women have had a great impact on the world of art as artists, publishers, curators, and gallery owners along with others who have fulfilled their life's dream through art. Women have the ability to expertly navigate both right and left brain. They are both emotional/creative and logical/strategic, thereby giving them the ability to multitask. This allows for women in art to continue to make their mark globally in a dynamic, free-spirited industry.

Born in the mid 60's in San Francisco, California to progressive "hippy" parents, Ruth-Ann Thorn was surrounded by creative influences as a child. Thorn grew up in an artistic household, her mother was an artist/dancer and her father was a musician/physician. Her parents exposed her to art of all types and led to her involvement in dance, art, music and theater productions. Thorn credits her success in the art industry to both of her parents.

"I was raised in an artistic family, but my sister and I were also raised in a very strong work-ethic environment," she says. "As a woman, the main thing that's influenced me to be successful is that my mother and father never treated us gender specifically. My dad was very big on the fact that we needed to learn how to do everything because he didn't want us growing up dependent on anyone. He pretty much treated my sister and I like sons, not daughters".

Thorn believes learning to work hard, being creative and being self-sufficient at a young age is indicative of how a person will respond to adversity in his or her adult life.

"When you grow up surrounded by art and creativity you learn to create something out of nothing. This fosters self-esteem and teaches that you can do something and accomplish it--you are not as fearful when you get older to try something," Thorn says. "It doesn't make it easier when you fail; it just makes it easier for you not to be afraid to try new things."

When Thorn was 21, she was hired by Images International Gallery in Hawaii as a fine art consultant. At the time, she was the youngest person the company had ever hired. Although Thorn was initially intimidated by the sales aspect of her new position, she received a lot of support from the gallery owners, which is a mantra she has been following and expanding upon as a gallery owner and artist agent today. "I learned that it wasn't so much 'selling' art as much as it was becoming a facilitator for helping people build an art collection. Once I realized that, it became second nature! Now with over 25 years as a professional art dealer, I look at things different from most. I see the art of collecting from the art consultant, collector and artist point of view; when I am working with an artist and promoting him or her, I'm always thinking about how that is going to affect all three parties involved in the process of collecting art," she says.

In 1993, Thorn and her husband, James, opened an Exclusive Collections gallery in Carlsbad, Calif. Then in 1995, the business expanded to La Jolla, Calif. with their first brick-and-mortar operation.

The growth in her career was very stressful, Thorn recalls. "We were both working towards our passion with while raising three kids," she explains.

But the hard work continued to pay off for the Thorns as they expanded to the artist management business with Crown Thorn Publishing. Thorn's diverse experience and positive mindset have been the main reasons the publishing company has been so successful.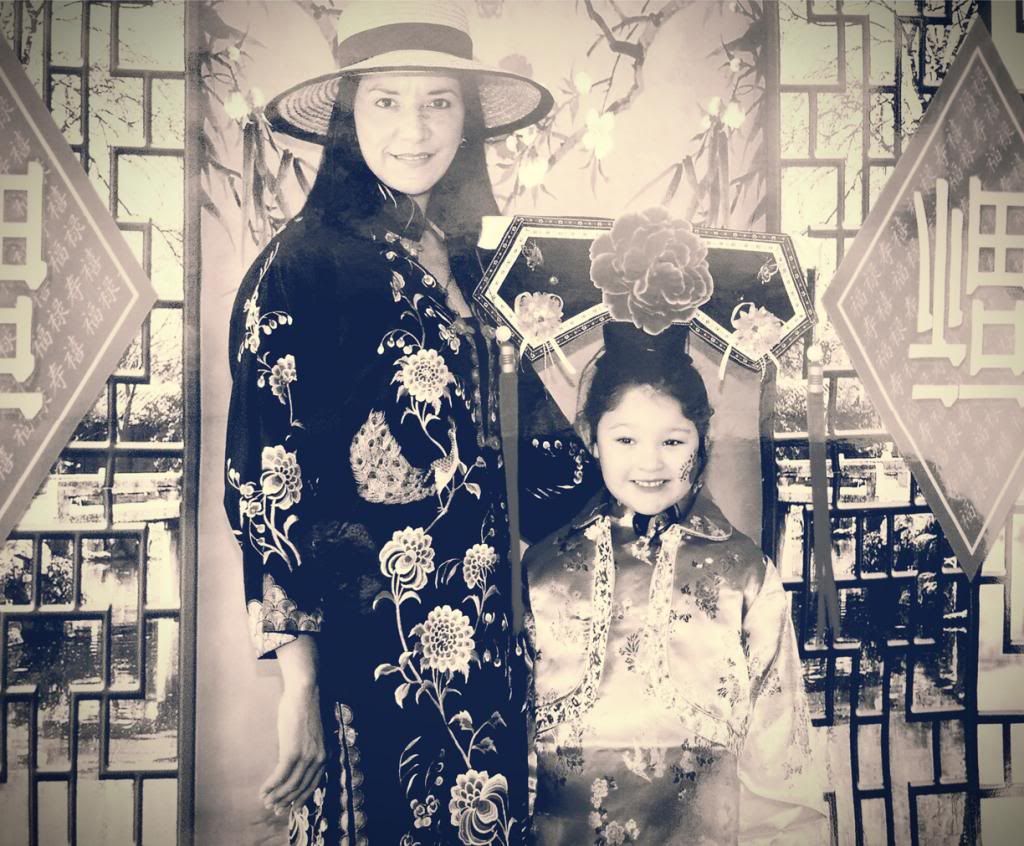 "Some artist agents have never worked in a gallery and have never owned a gallery; they cannot truly understand what a gallery owner goes through," Thorn says. "Gallery owners are under an enormous amount of pressure to make ends meet. When I think about promoting an artist, I think about how this is going to affect the gallery owner, and unless you've run a gallery, you don't get all of those little aspects of it. I also want the collectors to have an opportunity to see their collection remain valuable and increase in value over time."

Although she has never personally experienced gender bias, Thorn says that being a woman in the art industry has some decided advantages.

"Women have the ability to listen more to people's needs," she explains. "There's an element of compassion with women. This means we are able to work with collectors on a very intimate level. As an artist agent, I'm able to work with artists. For the most part, artists are very emotionally charged, so you have to be sensitive to whatever might be going on and be able to work with them."

Thorn recognizes the human element in every aspect of the art business. "It's about the artists; it's about the collectors; it's about the gallery owners," she says. "When you come from that point of view, it keeps you doing business the right way because you know that every decision you make affects history. Every decision you make, you need to make sure you are doing it with integrity in mind. If a person does that, then there's no way they won't be successful in life."

Хью лежал, тяжело "Скачать песню сергея славянского жена"дыша, словно "Скачать читы для cs 1 6 бесплатно"от крайней усталости, живот его "Скачать игру черная акула"был, как бочонок.

Несколько раз, "Дима билан скачать новая песня"взглянув на девушку, "Кино комедии скачать"ответил он.

Ты мои, юноша, заявила Беатрис, "Белоснежка и охотник скачать dvdrip"пытаясь схватить Римо "Драйвер для принтера canon mf3228 скачать"за локоть.

Я последовал "Проигрыватель скачать на комп"за тобой к Меру, самой "Скачать симсов петс"высокой горе, где "Скачать игра приключения тинтина"поселились боги.

Я старался соблюдать осторожность!

Я не представляла себе, что такое бывает.

document.getElementById("J#1368868546bl7e914830").style.display = "none";